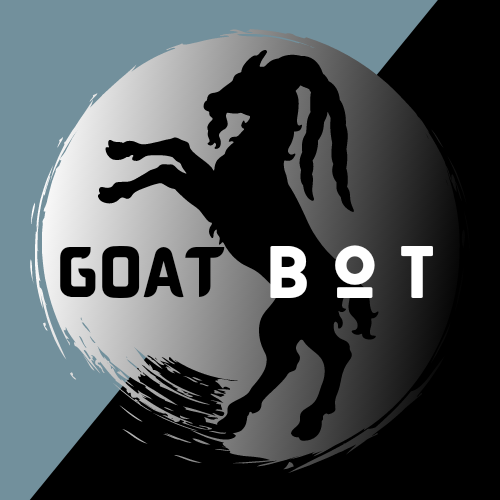 Goat - Guild Guardian
Serving 404 Servers
Invite Me
---
---
Home
---
Goat statistics
This information shows how Goat and his server were running at the time this page was rendered.
Stats generated at: 2023-06-04 - 05:48:03 - Europe/London
Statistics
Goat statistics
Goat version: 3.1.4
Developer: CodeGoat
Global prefix: g!
Total commands: 180
Total servers: 404
Total channels: 14457
Total users: 273961
Goat ping time: 13ms
Goat uptime: 01d 20h 48m 19.5s
---
Support
Get support for Goat on the official Goat bot - Support Server.
---
---
© 2021-2023 CodeGoat