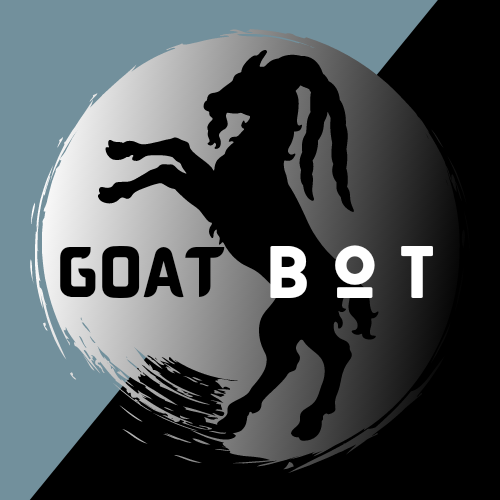 Goat - Guild Guardian
Serving 242 Servers
Invite Me
---
---
Home
---
Online Documentation
Welcome to Goat.
This documentation will help you get started with Goat, as well as configure his more advanced features.
A comprehensive set of guides is available here to help you get started with Goat.
You will learn the basics including inviting Goat and ensuring he is able to manage your server, member welcoming, reaction roles and leveling.
You will additionally learn about the more advanced Goat features such as automatic role assignment, leveling roles, Goat Tickets, Private Voice Chat, Goat Starboard and message filters.
The documentation is split in to chapters.
Each chapter contains a number of topics.
Available Chapters
---
Server Moderation
This chapter covers Discord server moderation.
You will learn how to configure message filtering, as well as how to configure features such as member reporting and warnings.
Select a topic to start.
---
Support
Get support for Goat on the official Goat bot - Support Server.
---
---
© 2021-2022 CodeGoat